This past Friday, I said goodbye to a group of people who I love deeply. People I encountered while on study abroad and with whom I quickly became fast friends. People who I came to rely on more so than my closest friends and family. They also just happened to be people who didn't actually exist. Except maybe in a parallel universe.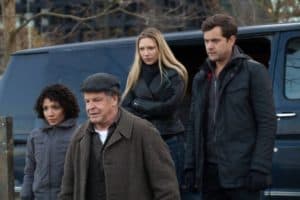 A scene from the series finale "Liberty/An Enemy of Fate"
The 2 hour
finale/100th episode
of the sci-fi drama "Fringe" aired Friday. While critically acclaimed low-rated shows are my preferential cup of tea, "Fringe" was truly a rare specimen with a exceptionally small but loyal following. Lots of sci-fi shows like "Firefly," "Buffy: the Vampire Slayer," "Lost," and "Battlestar Galactica" are considered classics and are known through name recognition if not through actual viewing. For some reason, I feel like "Fringe" has flown even further under the radar, and maybe people will rediscover it in ten years, or maybe not. But honestly, as much as I love sharing television shows with other people, theorizing and obsessing, "Fringe" is a show I'm just happy to have found, whether or not I have someone to talk about it with.
I can't quite explain why I love it so much. Although man-candy, Joshua Jackson as Peter Bishop (perhaps a man superior even to Pacey Witter, his character on "Dawson's Creek") definitely is part of it. Anna Torv as protagonist Olivia Dunham is a powerful woman, something I love/search out in television (the prevalence of strong women in sci-fi is a whole other post waiting to be written). And dammit if John Noble hasn't been robbed, ROBBED!, of recognition for his role as Walter Bishop.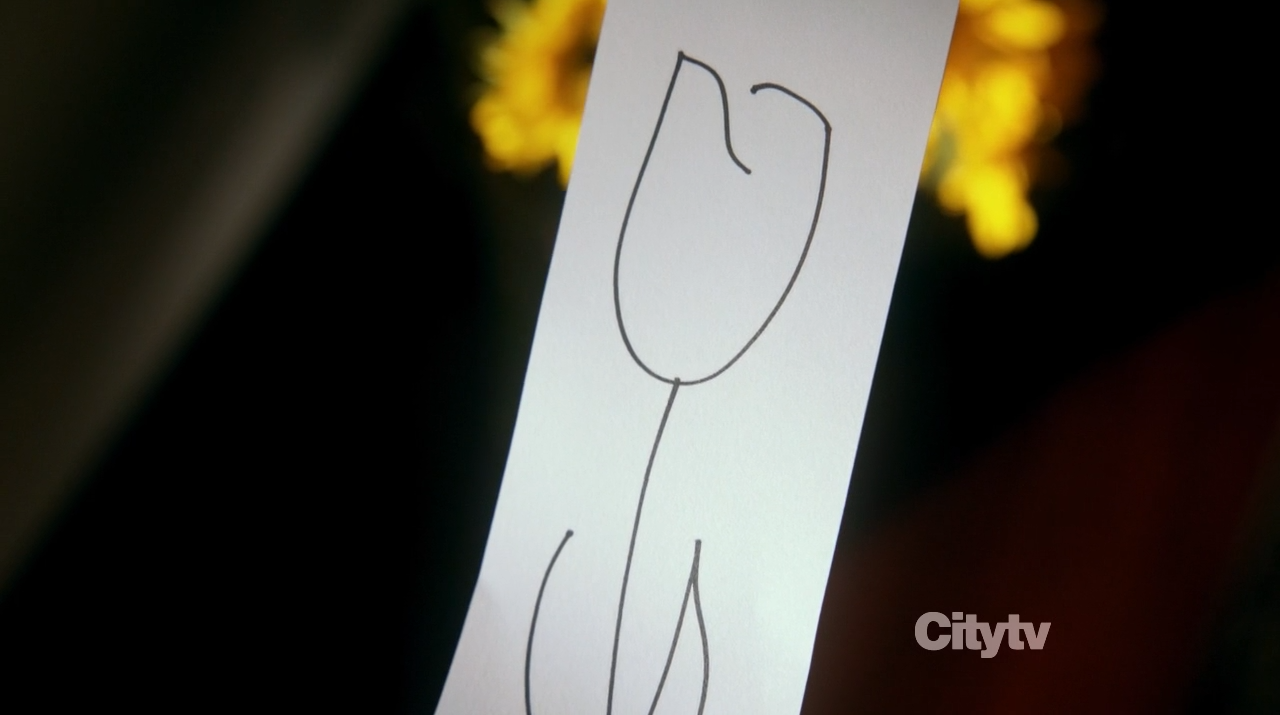 "Fringe's" iconic white tulip
But maybe the real reason, besides all the crazy-awesome plots about parallel universes, time travel, and human experimentation, is best summed up in a line from "Parks and Recreation" where nerdy lover-boy Ben is defending "Game of Thrones, "They're telling human stories in a fantasy world." All the characters in "Fringe" feel very real. They develop and grow, harbor anger and resentment about their pasts. But above all, these characters function as a family.
Since this is the basis for a portion of my SIP, I won't go into detail except to say that this show served as a type of emotional catharsis. I escaped to the weird world of "Fringe" not because it made me forget about certain things, but because I suppressed certain demons using the characters as proxies (this entire post might be evidence that I'm in major need of some therapy).
Someone once told me that my passion for television and film comes from a desire to see things work out the way they should. Now during the finale, I cried. A lot. I was upset about certain events, but knew that it was the way things had to be and I left the episode feeling more satisfied than usual with a series finale. Things worked out maybe not the way I wanted them to, but they way they should have.
Executive Producer Joel Wyman
said
, "
"I've always been a fan of science fiction, and to be able to tell this story about a family—a family that, through everything, fought together for survival—has been the highlight of my career."
To say it's been a highlight for me too is an understatement.